The Law Offices of Vanessa A. Bartlett are dedicated to providing legal services
to their clients based upon knowledge, research, compassion, and common sense.

Your future could depend upon the outcome of your legal matter. It is, therefore, extremely important that you choose the right attorney to protect and defend your legal rights no matter the situation you are facing. You should choose an attorney who can provide you with the legal help that you need in order to give you the best chance at receiving the most desirable outcome in your case. It is also important that your attorney is highly experienced and has the track record to prove it.

The Law Offices of Vanessa A. Bartlett provide an unpretentious atmosphere and will provide you with a full range of legal services. We take great pride in our capacity to understand the importance of even the smallest legal matter to our clients; we care about our clients as people - not as legal cases.

Thank you for considering our office to represent you in your legal matters.

Vanessa
---
We specialize in: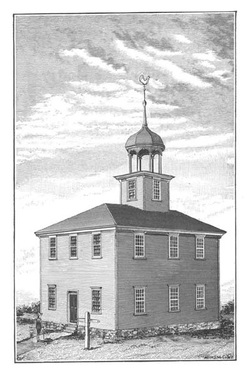 Cumberland County Courthouse of 1785
Probate Law Criminal Law
Guardianships All Misdemeanors & Felonies
Adoptions Retained & Court Appointed
Estates

Family & Divorce Law Child Protective Matters
Divorce Parents & Guardian ad Litem
Child Custody - Including
Parental Rights and Responsibilities
Guardian ad Litem Social Security Disability Law
Child Support
Post Judgment Motions

Personal Injury Estate Planning

We also provide a wide range of services in other areas of law.
---
---
Our Locations:
Mailing Address
Main Office
Brunswick Business Center

PO Box 162 80 Exchange Street, 4th Floor 18 Pleasant Street
Portland, Maine 04112 Portland, Maine Brunswick, Maine
Phone: 207.721.0022/207.553.3966 Fax: 207.470.0233 Email: Vanessa@vabartlettlaw.com